The M18™ 120' Mid-Stiff Pipeline Inspection System delivers the clearest image, easiest inspections for 2"-6" sewer lines up to 120'.
Featuring the industry's shortest 25 mm 1080p self-leveling HD camera head, and the ability to digitally zoom up to 4X and pan, technicians can now see more in drain lines than ever before.
With the system's compact design and removable backpack straps, transportation to any roof, drain, crawl space or cleanout has never been easier.
Powered by M18™ REDLITHIUM™ 5.0 batteries, the M18™ 500GB Control Hub powers the reels, stores recordings, and easily swaps between reel sizes delivering unmatched system versatility.
Capture, create, and share custom photos and videos from the M18™ Wireless Monitor or directly from a tablet or mobile device for faster sharing of findings.
This sewer line camera is also equipped with ONE-KEY™ Technology, providing you with the ability to track the tool's location, manage it in inventory, and lock the tool out to help protect your investment.
2973-22 M18™ 120' Pipeline Inspection System includes: (1) 120' Pipeline Inspection Reel
(1) M18™ 500 GB Control Hub
(2) M18™ XC 5.0 Batteries
(1) M18™ & M12™ Rapid Charger
(1) Tablet Mount
(1) small camera head skid for 25 mm camera
(1) medium camera head skid for 25 mm   
     camera head
(1) Grounding stake with lead clamps and cable
For more information or to request a quote call Yeager Supply, Inc. at 800-422-8140.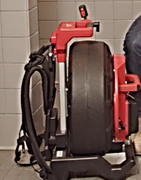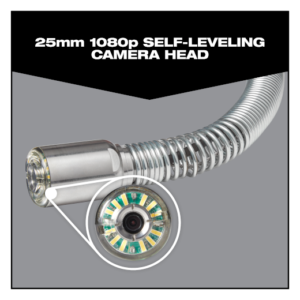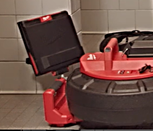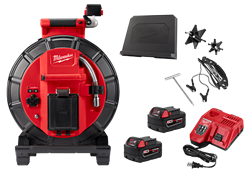 To request a Milwaukee Tool Product Demonstration at your location call your Yeager Supply sales representative at 800-422-8140.